Costa Hispania is an urbanisation in the east of Gran Alacant along the Avenida del Carabasi and consists of 410 units built in three construction phases between 1988 and 2001. Costa Hispania offers its visitors and residents a biodiversity unique to Gran Alacant, with water facilities, playgrounds, four communal pools, a tennis court, a football field, underground garages, an outdoor car park, a community house and a restaurant of the same name. According to the Valencian Tourist Board, 78 of the 410 units in the urbanisation are licensed as Tourist Houses (as of 2022). Most of the houses are only occupied during the holiday season. A few houses are also inhabited during the winter months. The majority of the residents are Spanish. As almost everywhere in Gran Alacant, many Europeans (including the British) from other countries also live here.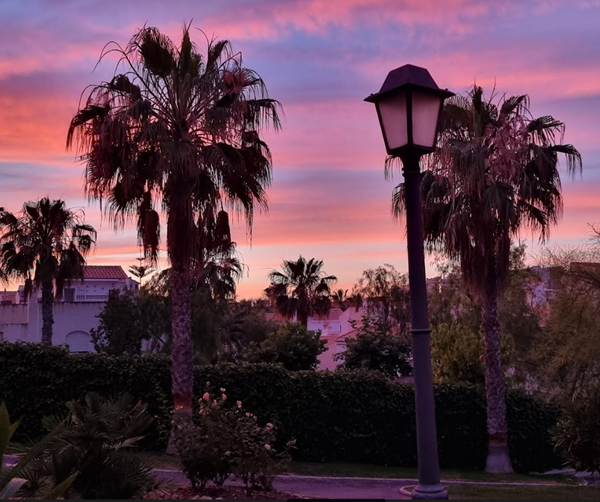 The urbanisation is completely fenced in and you can only access the grounds or garages with a key or PIN code. The locking system is equipped with access chips. The pools and tennis courts can also only be accessed with an access chip. The complex has one main entrance and several entrance gates (Gate A to N). Parking is available along the complex on Av. del Carabasi and Av. Polonia.
The houses on the complex are mostly terraced houses with a roof terrace. The houses facing the beach also have a sea view, depending on the location. In the northwest, outside the fenced urbanisation, there are some bars and restaurants.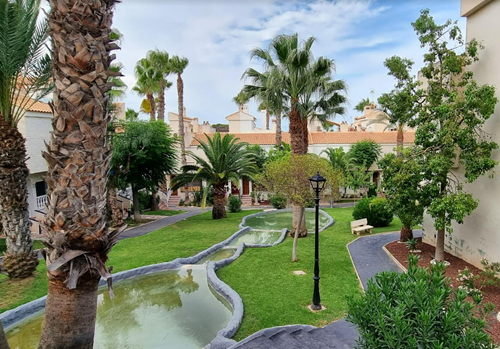 The urbanisation Costa Hispania is characterised by the biodiversity within the urbanisation, the proximity to the beach (only a few minutes walk), the proximity to the nature reserve Clot de Galvany (perfect for jogging) and to the nearby restaurants and bars.
Disadvantages are, the poor mobile phone network as well as the noise from the street and the mosquitoes (depending on the season), due to the proximity to the Clot de Galvany. On very hot days and depending on the wind direction, it was occasionally reported that one can notice the smell of the sewage treatment plant in the southeast.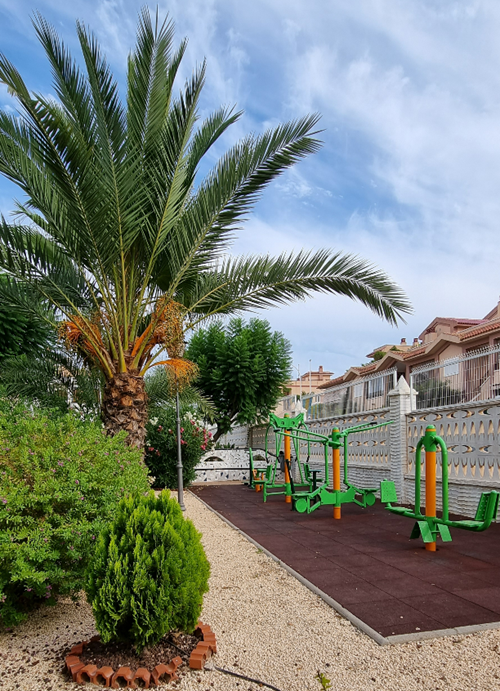 Address:
Av. del Carabasi 1, 03130 Santa Pola / Gran Alacant
Instagram: Costa Hispania
Google: Costa Hispania
Please note that it is necessary to provide a building number in addition to the address if you wish to send mail to the address.
Listed below are some (not a complete list) rental offers in this urbanisation: