The real estate industry and the business with all types of properties are important for Gran Alacant's economy.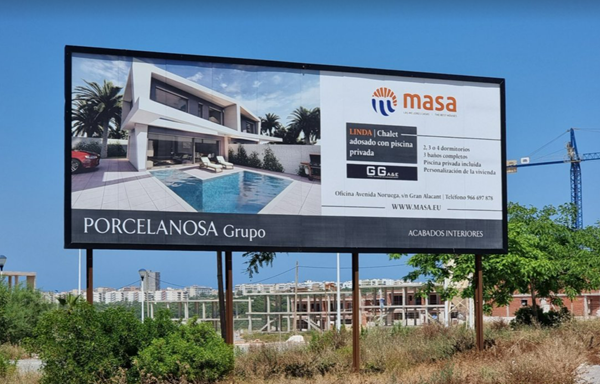 Due to the rapid growth of the district since the 1990s, when over 10,000 new housing units were sold in more than 40 urbanisations, mainly holiday homes and holiday flats between 60 and 120 sqm, one can calculate that the sale of new buildings alone must have averaged about 400 units per year in the last 20 years. In addition, a holiday home is typically only kept for a period of about 5 to 10 years before it is sold again. It can therefore be estimated that around 700 properties are bought and sold annually just in Gran Alacant. In 2021, about 31.5 percent of all property transactions in the Alicante region were made with foreigners. This proportion is certainly much higher in Gran Alacant, because most of the properties here are holiday homes and flats. In general, according to the Colegio de Registradores (official portal of the Spanish real estate industry), the province of Alicante ranks 3rd in Spain when it comes to the number of purchases and sales of real estate.
Gran Alacant continues to grow!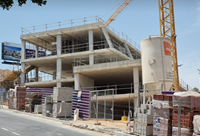 According to the plans in the land registry (Sede del Catastro), there are currently building areas in Gran Alacant which indicate a volume of approx. 3,000 new houses in the area of Monte y Mar / Crete and about approx 2,000 homes in the area next to Altomar and Olivio de Oro (as of 2021)! As long as the interest rates of the banks remain at the current low level and the mortgages thus remain affordable, nothing stands in the way of further growth on the Costa Blanca.
With the rapid growth and the high number of foreign investors, the real estate sector in Gran Alacant also has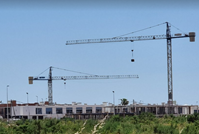 special conditions for buying and selling property. Many foreign homeowners and flat owners use real estate agencies that speak the owner's native language well or are from the home country.Due to the fact that many Scandinavians and Britons own property in Gran Alacant, real estate agents whose headquarters are in these Nordic countries are heavily involved in the sale of available properties in Gran Alacant. Of course, there are also real estate agents in Gran Alacant who have local offices or a branch of their parent company directly in Gran Alacant.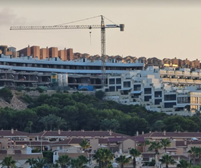 These agencies usually take care of all formalities connected with the purchase of the property and usually also arrange companies for legal advice and notarial completion of the purchase as well as registration and re-registration of water, electricity and gas. Foreigners who are not registered in Spain and want to buy a spanish property also need a Spanish NIE number, which can be applied for at the Spanish consulate in the respective country.
We have compiled an overview of Gran Alacant real estate agents and local real estate agencies for you in this list. Most new construction and new developments in Gran Alacant are built or marketed by the following companies and developers MASA (e.g. Vision), TM Grupo (e.g. Novamar), ASA Grupo (e.g. Bahia), Nara (e.g. Sukah), Taylor Wimpey and Espacio (e.g. Merdian) in Gran Alacant.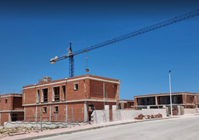 Buying properties in Gran Alacant?
If you plan to buy a house or flat in Gran Alacant, choose between the following real estate listings:
– Houses for sale in Gran Alacant
– Buy a flat or holiday home in Gran Alacant
Renting / Lettings in Gran Alacant?
If you plan to rent a holiday property choose between the following options:
– Holiday homes for rent in Gran Alacant
– Rent a flat in Gran Alacant
– Long term rentals Costa Blanca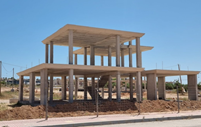 Selling properties in Gran Alacant?
If you are a property owner looking to sell a house or flat in Gran Alacant and you are looking for a real estate agent, choose one of these options:
– Sell a house in Gran Alacant
– Flat for sale in Gran Alacant
If you have any suggestions or tips about new developments in Gran Alacant or new property listings, email us at info@granalacant.com.