Update: 19.08.22: Carabassi beach opened again. Soure
Due to faecal contamination of the water, the Carabassi beach was closed on Thursday (18/08/22) to swimmers this morning. The police are investigating.
The closure affects the section between access paths 1 and 2, although access to the sand and beach bars in the area is still allowed.
As soon as the water quality is back to normal, the beach will be reopened.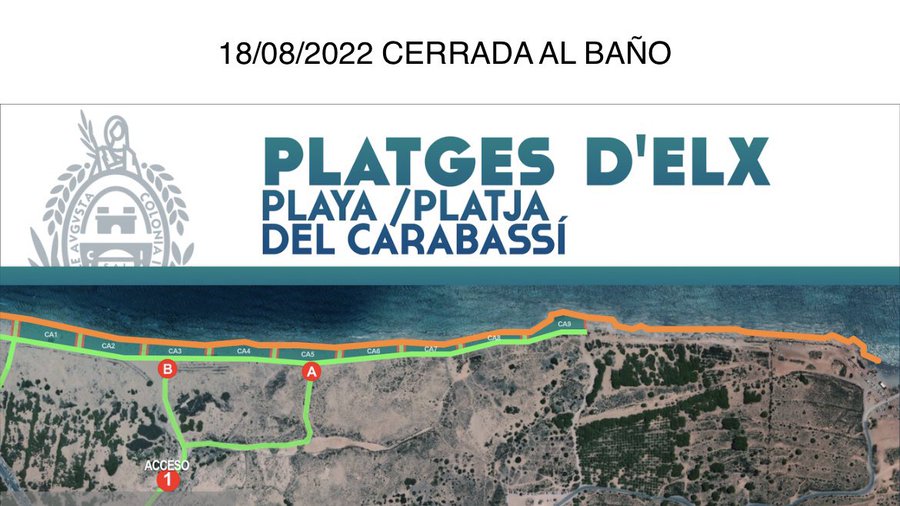 More: https://euroweeklynews.com/2022/08/18/elche-carabassi-beach-closed/